Beskrivelse

Air Top Evo 5500
Mine fordeler
Utgang varme fra 2 kW til 5,5 kW
Korte oppvarmingstider takket være effektiv varmeeffekt
Komplett monteringssett for rask og enkel ettermontering
Effektiv avfukting av lugarer
Stillegående drift
Ideell for seiling og motorbåter opp til 45 fot
Komplett uavhengighet fra landstrøm eller sjøvannstemperatur
Air Top Evo 5500

Heat output (kW)

1.5 – 5.0 (5.5)

Fuel, 
fuel consumption (l/h)

Diesel,

0.19 – 0.63 (0.69)

Rated voltage (V)

12 / 24

Rated power consumption (W)

15 – 95 (130)

Net weight (kg)

5.9

Dimensions L x W x H (mm)

423 x 148 x 162
Last ned marine brosjyre (en)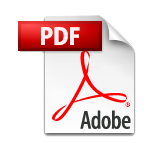 Webasto Marine water heater – Webasto heating solution on board
3 Heaters in 1: Air Top Evo M Control
This sophisticated control for the Air Top Evo generation comes with all our Air Top Evo products and kits. Choose from among several modes: Normal heating, fast heating (Boost), energy-saving heating (ECO) and ventilation. Easy connection of Webasto Telestart or Thermo Call.
Air Top Standard Control
With this simple control unit you can operate all our Air Top heaters. With an additional switch you can decide between ventilation mode and heating mode.
Air Top combi timer
This control offers easy programming of the air heater by an integrated timer, temperature selection and three programmable pre-set times. You can use this control element for the heaters Air Top 2000 ST/Evo 3900/Evo 5500.
T91 Holiday Remote Control
When the remote function is activated at your digital control, switch your heater on and off within up to 1,000 m distance.At a size of 52 mm this remote control is the smallest of its kind on the market.
Telestart T100 HTM
The Telestart T100 allows automatic heating time calculation. You can select your comfort settings easily – the digital display indicates the current temperatur at all times.