Dometic launches contactless toilet switch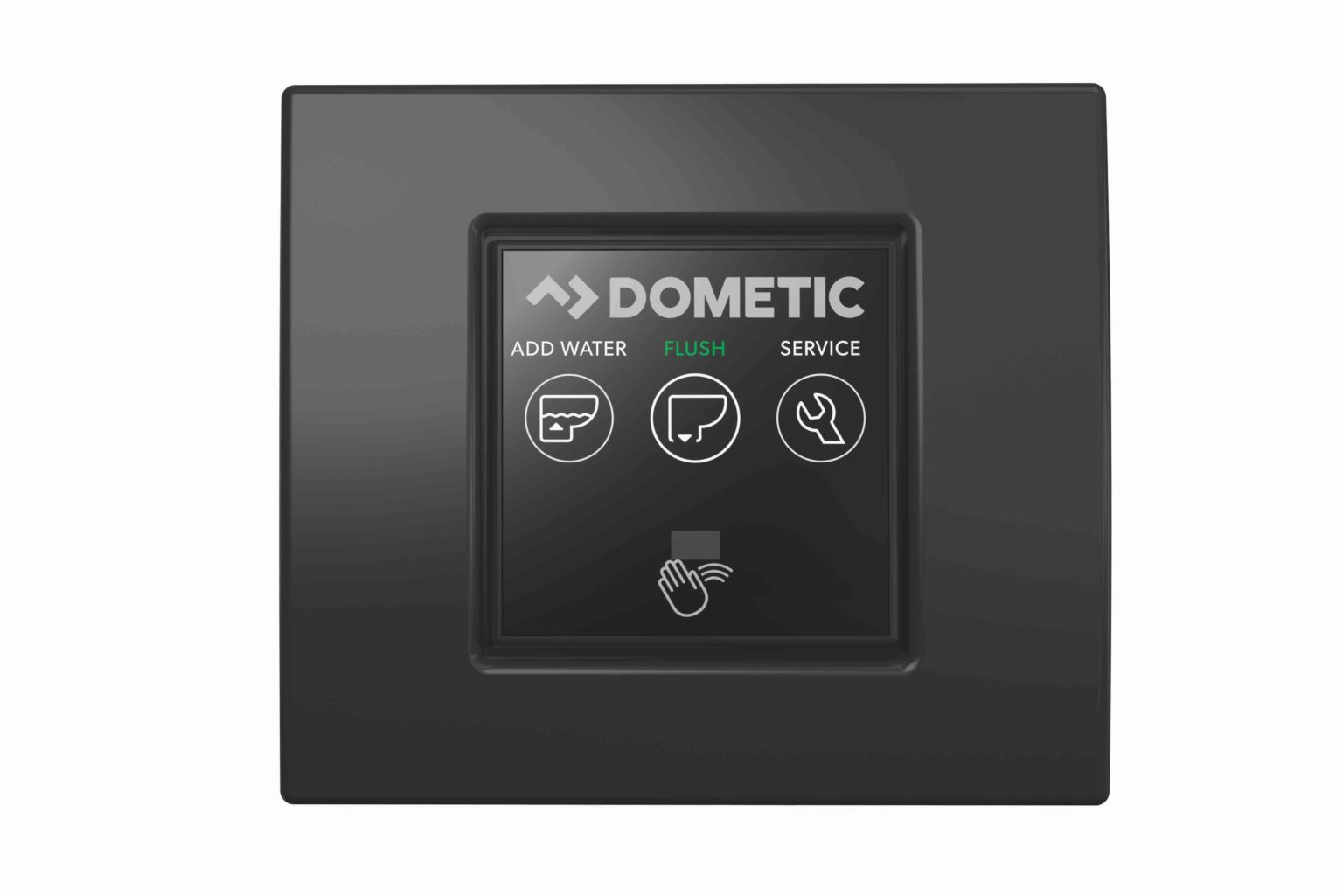 Dometic has launched its new Handwave toilet control switch. This contactless toilet flush switch with a capacitive touch control display is designed to help boaters improve and maintain hygiene levels while at sea.
The Dometic Handwave features a built-in motion sensor, which lets users flush and refill the toilet with a wave of the hand, allowing for totally contactless activation. With fully integrated backlighting, the manufacturer says the toilet control panel is also the ideal switch for use in situations with low-light visibility. The Handwave can be retrofitted to existing boats.
The Handwave switch comes in two models that are fully compatible with Dometic's range of new Masterflush 8500, 8600, 8700, 8900 (Handwave model: DFS-HW), and Vacuflush 4600, 4700, 4800 (Handwave model: VFS-HW) series of toilets, and suitable for use with installation frames from leading manufacturers including Vimar and Gewiss.
"The Handwave switch is a demonstration of Dometic's commitment to product innovation, building on contactless commercial technology to deliver users a stylish and functional sanitation control panel that they can depend on," says Eric Fetchko, president of Dometic Marine.
"Its motion sense technology, combined with a capacitive touch display, provides consumers a fresh approach to lavatory use at a time when health and hygiene is at the forefront of their minds."